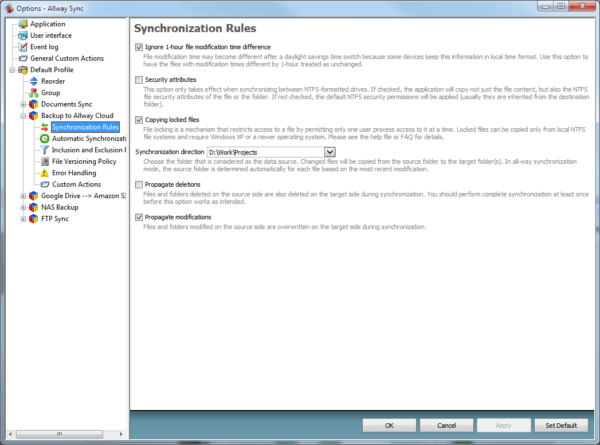 Allway Sync Pro | Synchronize your data | Compression and encryption
Allway Sync Pro | Synchronize your data | Compression and encryption
$25.95
$25.95
Sync data between your desktop PCs, laptops, tablets and more.
Compare
Compare
Description
Allway Sync is free for moderate personal use only. Heavy users or users who run the application in commercial, business, government, military institution, or for any other profit activity must purchase a Pro license.
Allway Sync uses innovative synchronization algorithms to synchronize your data between desktop PCs, laptops, USB drives, remote FTP/SFTP and WebDAV servers, various online data storages and more. Data compression and encryption are supported. It combines bulletproof reliability with extremely easy-to-use interface. Allway Sync also can synchronize your PC data with a Mac via Sync Gateway.